Need help feeding your 4 legged friends?  There are organizations in the Coulee Region that have pet food available for pet caretakers.  The following is a list of organizations we know of in the area:
WAFER (Lacrosse)-(608)782-6003; Onalaska Food Basket (608)783-7722; Living Faith Church (Viroqua)-(608)637-7410; Bethel Butikk (Westby)-(608)634-3473; Cashton Cupboard (608)654-7828; SPOTT (Monroe County)-(608)633-3345; TabbyTown USA (Westby)-(608)634-4614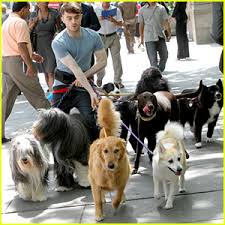 CAT or DOG Behavior Issues?  We are happy to answer your questions if we can.  There is also information on the Internet – our favorite web sites for behavior questions are the ASPCA, PetMD, Pets.webmd, and Dr. Sophia Yin.    There are also professionals in the pet behavior field who can help you.  These include (1) Trainers, (2) Certified professional trainers, (3) Applied Animal Behaviorists/Certified Animal Behaviorists/Associate Animal Behaviorists, and (4) Diplomats of the American College of Veterinary Behaviorists.  NOT ALL TRAINERS ARE BEHAVIORISTS AND VICE VERSA.
**Need an animal behaviorist?  Go to www.animalbehaviorsociety.org to find a professional in your area.
**Choosing a Dog Trainer.  Choosing the right dog trainer for both you and your dog is the first – and most important – step.  A good trainer (1) uses positive reinforcement, (2) has an educational qualification or certification in dog training, (3) is a member of a professional body, (4) does ongoing continuing education, (5) includes you in the training process, (6) includes the whole family in the training process, (6) does followup after training period is ended, and (7) has client references available.