Other low cost spay/neuter programs in the Coulee Region and surrounding areas:
* Spay Me Clinic of Madison, Wisconsin  608-224-1400 www.spayme.com
Drop Off/Transport service from Mauston available through Spay Me.
* Private transport from Tractor Supply of Tomah to Madison to take cats & dogs to Madison's Spay Me Clinic called the Snueter Mobile. Contact Low-cost-sneuter@hotmail.com to reserve for 2nd Wednesday transport. Transport fee $10, Reserve transport spot with $20 non-refundable deposit.
* Fix a Pet/Clark County, Wisconsin – https://www.cchs-petshelter.org/fixapet
* MN SNAP/Minnesota – http://mnsnap.org You MUST be a Minnesota resident to use this program.  Some income restrictions apply but is open to all feral cat caretakers.  Spay/neuter clinic goes to the Rochester area about once a month.
* Spay Iowa/Iowa – https://spay-iowa.org This is a statewide referral service.

Need help feeding your 4 legged friends?  There are organizations in the Coulee Region that have pet food available for pet caretakers.  The following is a list of organizations we know of in the area:
WAFER of La Crosse 608-782-6003
Onalaska Food Basket 608-783-7722
Living Faith Church (Viroqua) 608-637-7410
Bethel Butikk (Westby) 608-634-3473
Cashton Cupboard 608-654-7828
SPOTT (Monroe County) 608-633-3345
Tabby Town, USA (Westby) 608-634-4614  ilovecats@mwt.net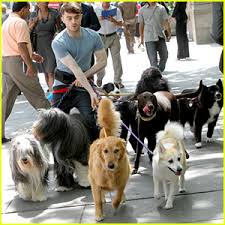 CAT or DOG Behavior Issues?  We are happy to answer your questions if we can.  There is also information on the Internet – our favorite web sites for behavior questions are the ASPCA, PetMD, Pets.webmd, and Dr. Sophia Yin.    There are also professionals in the pet behavior field who can help you.  These include (1) Trainers, (2) Certified professional trainers, (3) Applied Animal Behaviorists/Certified Animal Behaviorists/Associate Animal Behaviorists, and (4) Diplomats of the American College of Veterinary Behaviorists.  NOT ALL TRAINERS ARE BEHAVIORISTS AND VICE VERSA.
**  Need an animal behaviorist?  Go to www.animalbehaviorsociety.org to find a professional in your area.
** Choosing a Dog Trainer.  Choosing the right dog trainer for both you and your dog is the first – and most important – step.  A good trainer (1) uses positive reinforcement, (2) has an educational qualification or certification in dog training, (3) is a member of a professional body, (4) does ongoing continuing education, (5) includes you in the training process, (6) includes the whole family in the training process, (6) does followup after training period is ended, and (7) has client references available.