BRAT SALES, FESTIVAL FOODS/LA CROSSE
Thank you to everyone who helped out at the Brat Barns and to everyone who bought a brat or hot dog!  We raised about $1000 for the CATsNIP Clinic.  These funds will help to spay or neuter 40 outside cats!
LOW COST MICROCHIP CLINIC FOR DOGS AND CATS!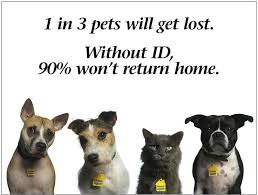 Saturday, December 2 at the PetCo in Onalaska (time to be determined)!  A pet is lost every 7 seconds!  Collars and tags can come off – microchipping is a permanent way of identifying your pet so if she ever is lost she will come home! $25 includes the microchip and lifetime registration.  For the safety of your pet, please have your dog on leash or your cat in a hard-sided carrier.

$25 CAT NEUTER DAY At the CATsNIP Clinic
FULL!  But spaces available on our regular surgery days
(Boy cats only!)
Saturday, October 14
Price includes an exam, the surgery, and a rabies vaccination
Space is limited so call now to make a reservation!
**********************************
Donations of items such as: laundry soap, towels, toilet paper, hand disinfectant, and copy paper help keep The CATsNIP Clinic's expenses down and allow us to continue to offer spay/neuter services at a reduced rate.
Of course, you can always donate by sending a check to:  E9624 County Rd SS, Viroqua, Wisconsin 54665.  Your donations help to keep our Clinic open and allow us to offer spay/neuter surgery at greatly reduced prices.  Thank you for your support and your generosity!  Alter-Ations Inc.is a 501(C)3) and all donations are fully tax deductible as allowed by law.