OPERATION FixIt!
 Low Cost Dog and Cat Spay/Neuter Transport Program
Alter-Ations, Inc. in partnership with Spay Me Clinic (Madison, Wisconsin) now offers a Low Cost Spay/Neuter Program for DOGS, and another option for spay/neuter for cats in the Coulee Region!  High Quality. Low Cost.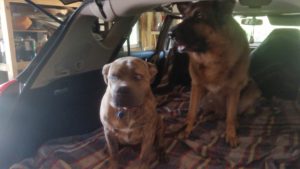 All surgeries performed by qualified, licensed veterinarians. 
Are you a pet caretaker in the Coulee Region and can't afford the regular veterinary clinic spay/neuter prices?  We can help!  Call us at 608-629-6887 or e-mail us at alterationsinc@yahoo.com to make a reservation for your dog or cat (even barn or outside cats) to go to the Spay Me Clinic in Madison to be spayed or neutered.
Transports to the Spay Me Clinic usually run the second Tuesday of every month.  (Please check the transport date information below for exact dates.)  Pets will be picked up at TRACTOR SUPPLY in Viroqua at approximately 7:00 pm, be driven to Madison where they will stay overnight at the Spay Me Clinic, and have surgery on the following day (Wednesday).  Please arrive at Tractor Supply at least 15 minutes prior to the anticipated arrival time of the transport van.  The pets will return to the TRACTOR SUPPLY store in Viroqua on Wednesday evening at approximately 7:30 pm.  Please have your dog on a secure leash when arriving or departing the transport vehicle.  If you are bringing a cat, please have him in a hard-sided carrier or in a trap.  Also, please do NOT send your dog with toys, blankets, etc. as these items will probably get lost!
We MUST receive a signed consent form AND payment at least 4 days prior to the scheduled transport date (by 5 pm the Thursday before the transport date) to make a reservation!  WE HAVE A LIMITED NUMBER OF SPACES AVAILABLE SO RESERVATIONS ARE ON A FIRST COME FIRST SERVED BASIS.  (Sorry, we do not take credit cards at this time.)  Please send check or money order (and signed consent form with services requested) payable to: Alter-Ations Inc., E9624 County Rd SS, Viroqua, WI 54665.)
IF PAYMENT IS NOT RECEIVED BY 5 PM THE THURSDAY PRIOR TO THE TRANSPORT, YOUR PET WILL NOT BE ALLOWED TO GO ON THE TRANSPORT.  PAYMENTS THE DAY OF THE TRANSPORT ARE NOT ACCEPTABLE.  No shows will be charged a $25 no show fee.
You can download the Consent Form and the Post-Surgical Care Instructions here:
spay_me_aftercare_instructions
All surgery prices include transport to Spay Me Clinic (Madison, WI), plus veterinary examination, rabies vaccination, and nail trim. No additional charge for females in heat, pregnant, or obese pets.**  Get more information about pricing and additional services:  Transport_fees
General Instructions and Information: Transport General Instructions and Information
Are you a Vernon County low income resident?  Ask us about how you can qualify for further discounts on the prices!
Transport dates in 2018:  March 13-14, April 10-11, May 8-9, June 12-13,NO JULY TRANSPORT, NO AUGUST TRANSPORT, September 11-12, October 9-10, November 13-14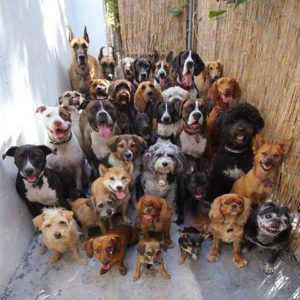 It's EASY!  Call us at 608-629-6887 or e-mail us at alterationsinc@yahoo.com to get more information OR to make an appointment for your dog or cat for Operation FixIt!